Enter the amount planned for purchase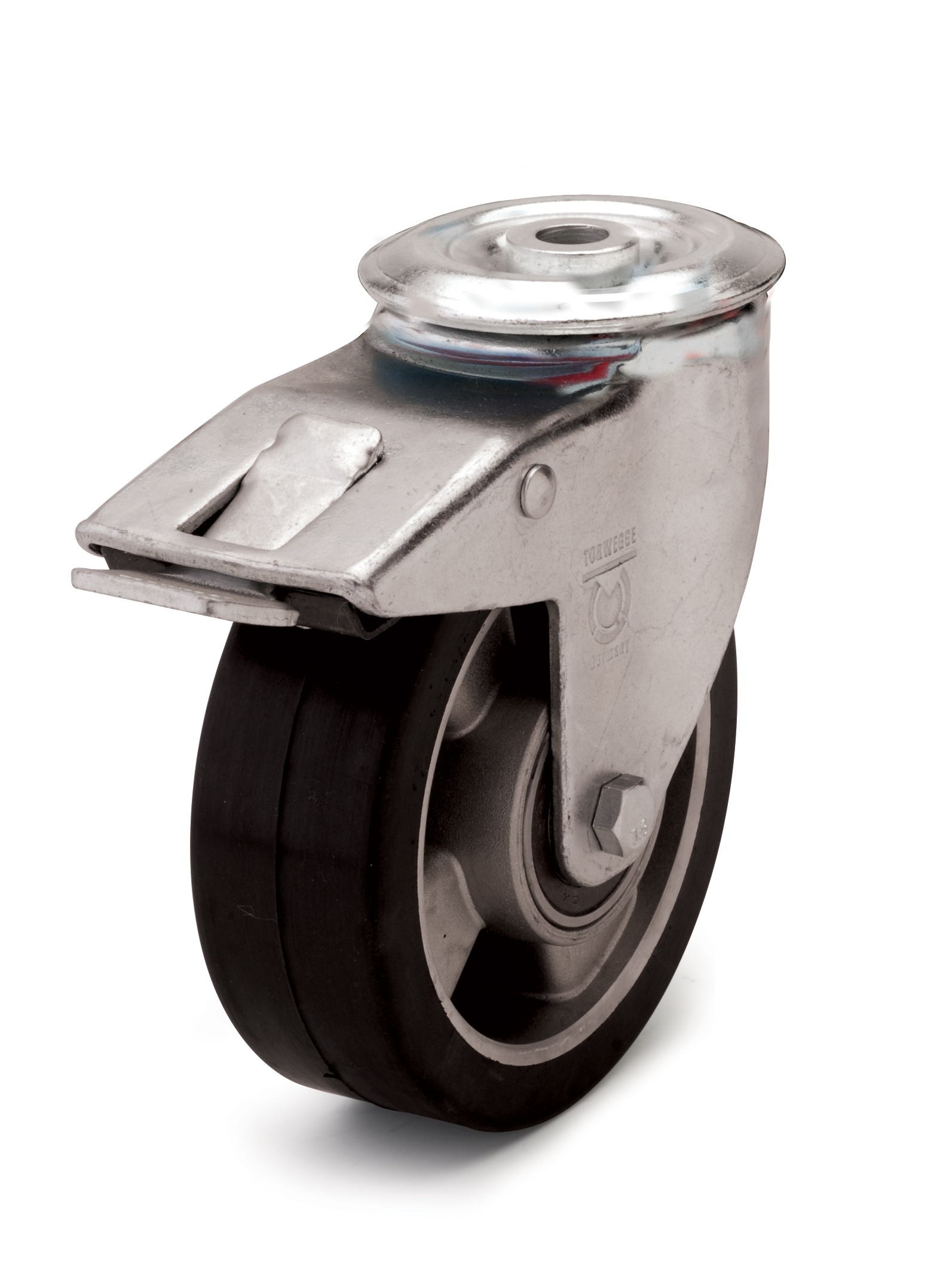 The series 20
Rubber elastic black /aluminum (profi series)
Elastic black rubber wheel.
swivel castor with brake and central hole
20 90 125 ШТ


Specification:
Wheel outside diameter:
125 mm
Full height of the product:
155 mm
Full height of the product:
36 mm
Rolling Surface Material:
elastic rubber
Bracket Steel Thickness:
2,5 mm
Steel thickness of the upper rotary panel:
3 mm
Diameter of central mounting hole:
12
Working temperature:
-20°C — +70°C
Manufacturer:

Torwegge
Description:
Rubber is connected to the rim of the wheel with volcanization process, low rolling resistance. The rim of the wheel is cast aluminum alloy on ball bearings.