Pneumatic and PU foam wheels for wheelbarrows
Wheels for garden wheelbarrows, for use on the ground and asphalt.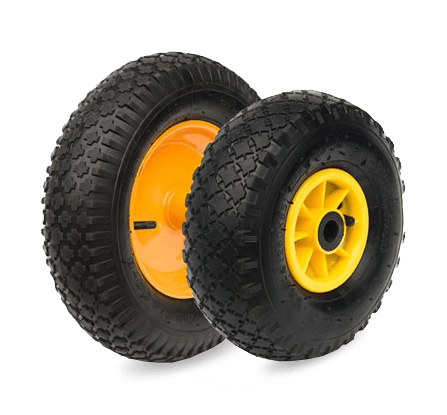 Pneumatic tyre with a camera on the rim.
Wheels for the ground.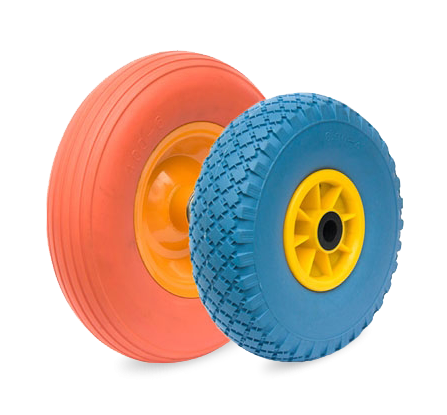 PU foam tyre on steel or plastic rim.
The tire is cast from a specialized material - PU foam, which can be punctured. The wheel does not require maintenance during operation. The wheel is an alternative to pneumatic.