Enter the amount planned for purchase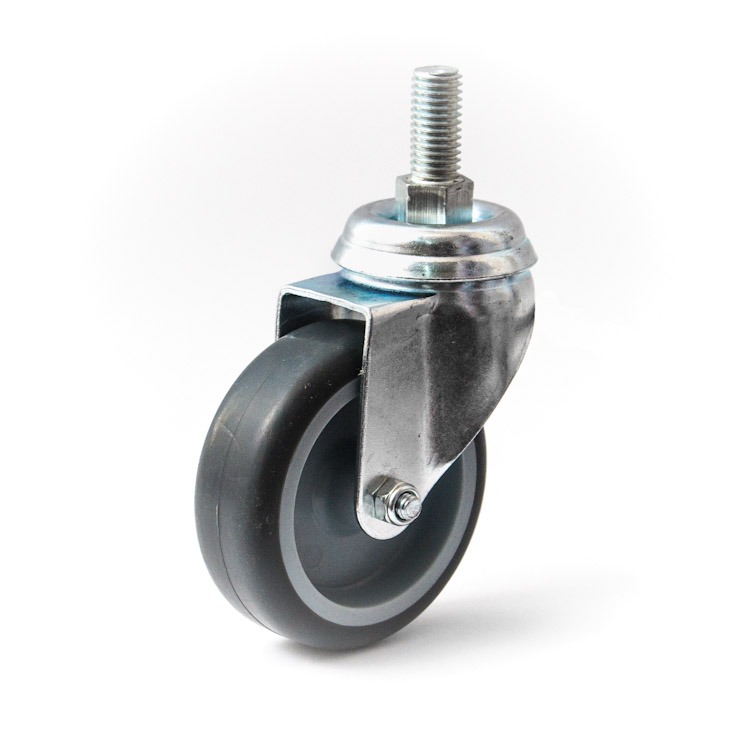 The series 60
Institutional castors (economy series)
Wheels for use in public institutions, light industry, premises, at low loads.
swivel castor with central bolt
60 80 050 СК-1



Specification:
Wheel outside diameter:
50 mm
Full height of the product:
68 mm
Full height of the product:
24 mm
Outside diameter of the upper rotary panel:
- mm
Fixing bolt size:
М10х30 mm
Working temperature:
-0°C — +40°C
Manufacturer:

China
Description:
The wheel is equipped with a slide bearing. The wheel rim is made of high-quality polypropylene. The contact surface is a long-lasting grey thermoplastic rubber that leaves no trace on the floor.