Enter the amount planned for purchase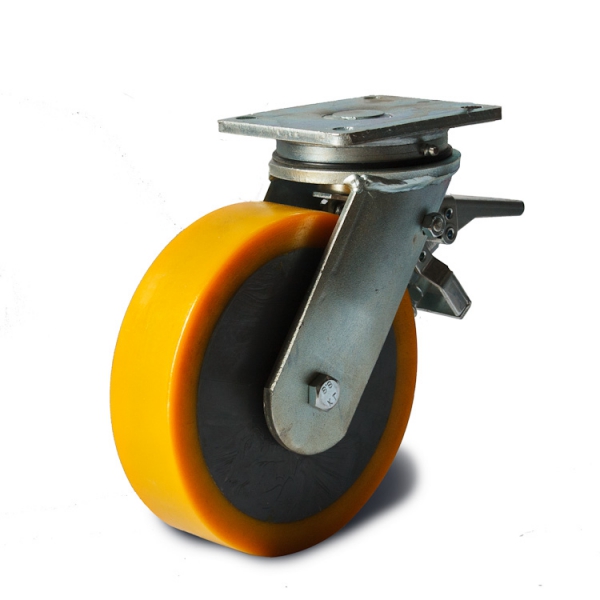 The series 47
Cast polyurethane / nylon (profi series)
A new generation of polyurethane wheels.
swivel castor with brake and top plate
47 35 200 ШИ



Wheel outside diameter:
200 mm
Full height of the product:
250 mm
Full height of the product:
64 mm
Rolling Surface Material:
cast PU
Bracket Steel Thickness:
8 mm
The thickness of the steel of mounting plate:
8 mm
Outside size of mounting plate:
140x110
The distance between the mounting holes and their diameter:
105x080x12
Working temperature:
-20°C — +80°C
Manufacturer:

RoCarr
Description:
The wheel consists of cast soft polyurethane rolling surface, and a reinforced base of the wheel, made of solid nylon, formed through a chemical, force and geometric closure of rim and rolling surface. The polyurethane contact layer has both high load capacity and good elasticity, durability and low rolling resistance.