Enter the amount planned for purchase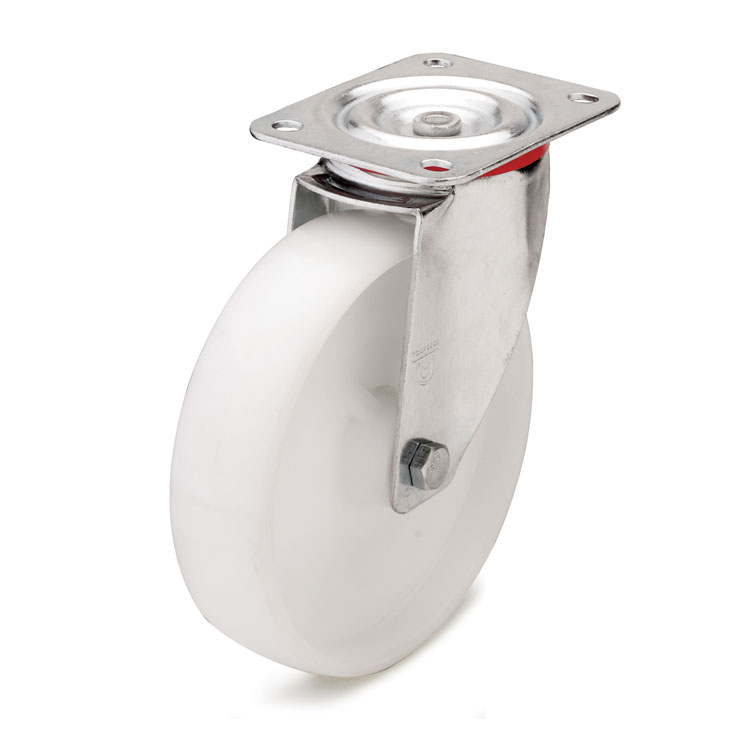 High quality nylon wheels of white colour.
swivel castor with top plate
30 20 150 СФ



Specification:
Wheel outside diameter:
150 mm
Full height of the product:
193 mm
Full height of the product:
52 mm
Bracket Steel Thickness:
3 mm
The thickness of the steel of mounting plate:
4 mm
Outside size of mounting plate:
135x110
The distance between the mounting holes and their diameter:
105x080x11
Working temperature:
-40°C — +90°C
Manufacturer:

Fregat
Description:
Resistant to abrasive wear and shock loads, low rolling resistance. Light running on smooth floors, corrosive-resistant. Possible option in stainless bracket.