Two-wheeled hand trolley and main areas of application
The two-wheeled hand trolley is able to act as an excellent assistant for moving not too heavy small-sized loads over short distances. Depending on the design features, such devices are widely used in various fields of human activity. They are used in subsidiary plots and households, in shops and logistics centers, in warehouses and markets. They are easy to operate and maintain.
From a technical point of view, manual two-wheeled load carts are a bent vertical steel frame with a platform attached to the bottom. Depending on the design features and purpose, the axle of such a unit can be equipped with a pair of cast, pneumatic or polyurethane foam wheels. At the same time, the carrying capacity of the trolley reaching 250 kilograms makes it possible to use it for transporting a wide range of various goods: from bulk building materials in bags to finished prefabricated products of small dimensions, for example, automobile wheels.
Interesting! Scientists suggest that such devices appeared in the everyday life of people almost immediately with the invention of the wheel. And it happened on the territory of Mesopotamia at the end of the 4th millennium BC.
Classification of two-wheeled bogies
Depending on the intended purpose, two-wheeled carts can be divided into several main types, namely:
universal. The most popular varieties, designed to move various loads on any surfaces. As a rule, they are equipped with wheels of an increased diameter, which ensures a smooth ride;
staircase. The main feature of this type of device is the presence of a triple wheelbase, due to which they are very convenient for lifting loads up stairs. Found wide application at construction sites;
transformers. These types of carts can transport various goods and products both vertically and horizontally, for which they are equipped with an additional pair of wheels on the top of the frame. They are in demand in warehouses, logistics centers and shopping malls;
folding. Two-wheeled hand carts of this kind are very convenient to store between periods of their use, which makes them popular not only for industrial but also for home use;
specialized. They are made for the transportation of a certain group of goods, for example, gas cylinders, barrels or water bottles.
In addition, hand-held two-wheeled household carts constitute a special category. They are quite small in size and light in design. Because of this, they are used to move small loads within the same territory, for example, when performing construction or repair work on a personal plot.
There are also manual shopping carts on two wheels with a bag for convenient location of transported products. With such a unit, it is very convenient to go shopping when it is planned to purchase goods that are heavy for manual carrying over long distances, as well as travel.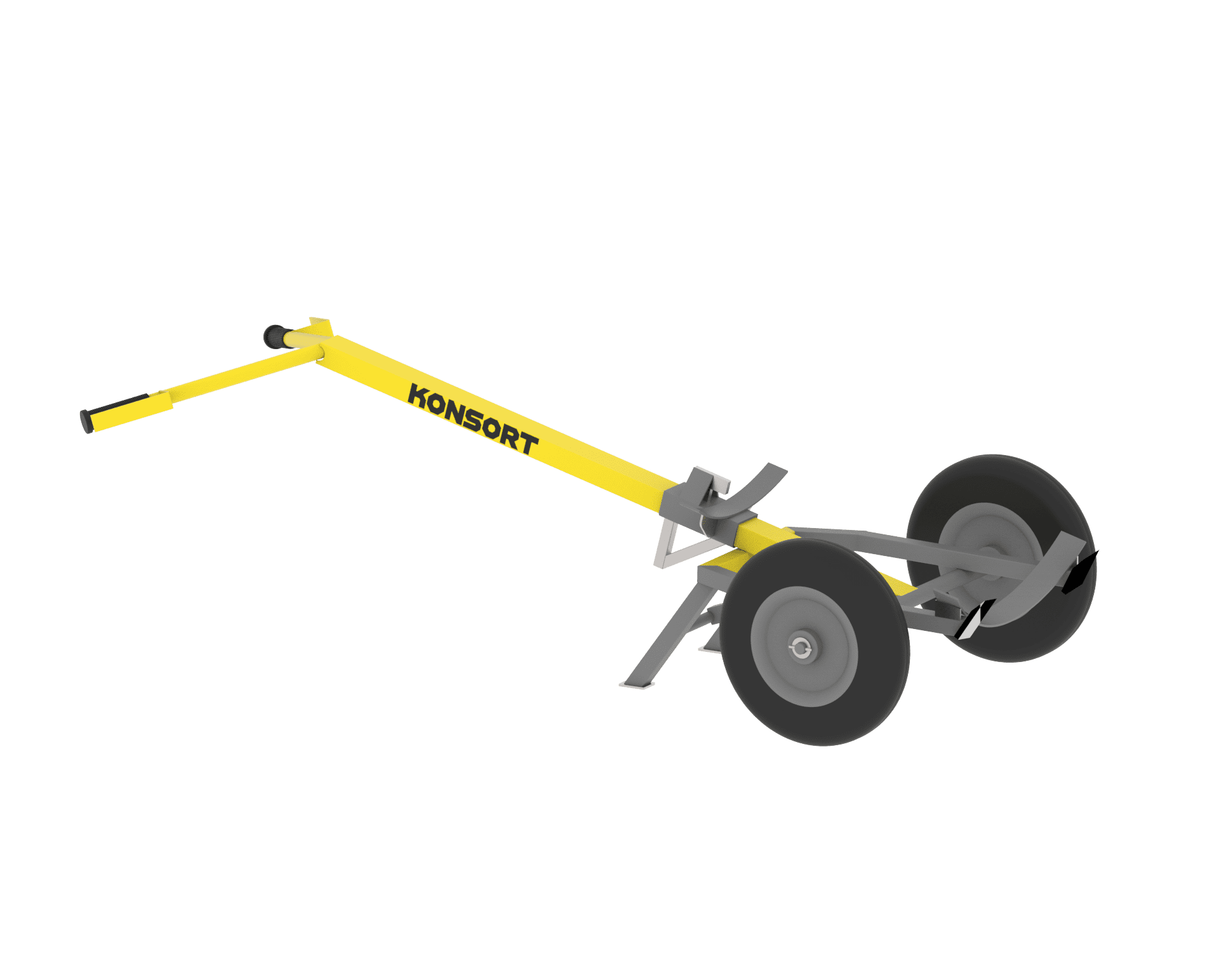 Advantages of two-wheeled carts
The important advantages of such equipment for moving goods include:
a wide range of models, which allows you to choose the most optimal product depending on the existing tasks: from going to the market to transporting specific groups of products;
ease of maintenance and repair. In the event of a wheel breakdown, you can replace it yourself, and the metal structure of the device makes it easy to restore it in case of deformation;
the reliability provided by the materials used for the manufacture of trolleys;
high maneuverability. Due to its small dimensions, such a device is able to pass through any doors, and the two-wheeled axle does not lose stability when driving on an uneven surface.
Important! In order for the selected manual two-wheeled cart for transporting goods to cope well with the tasks assigned to it, it is necessary to pay attention to the quality of the wheels installed in its structure. They must be made of durable materials to avoid breakage in case of overl