Hydraulic hand stacker for warehouse, shop and workshop
Stackers are special warehouse equipment designed to move and lift loads to a height (usually no more than three meters). Today, such means of mechanization are presented in a wide variety of modifications. However, the most popular is the hydraulic hand stacker. On the one hand, this technique is easy to operate, and on the other hand, it makes it possible to significantly simplify the handling of goods, including their placement on racks.
Design features and scope
The hydraulic hand stacker is a warehouse equipment consisting of:
masts;
a support console equipped with rollers;
forks designed for lifting / lowering loads;
manual jack.
The principle of operation of such equipment is quite simple. When lifting products placed on a pallet, the center of gravity is evenly distributed between the mast and the support, which eliminates the need for a large counterweight. Due to this, stackers have more compact dimensions than forklifts.
Important! This special technique can be used exclusively in warehouses with flat floors without thresholds and large cracks, regardless of the type of wheels used in its construction.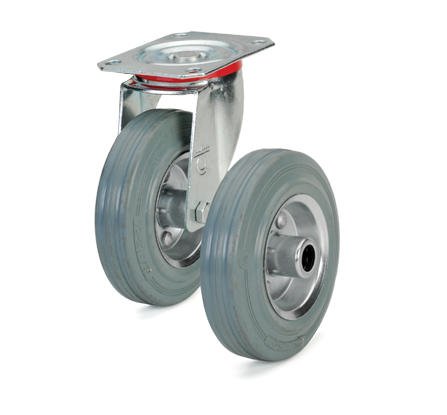 As a rule, this equipment is used to move and lift loads placed on pallets with standard dimensions (800x1200 mm.). However, there are modifications for pallets with other dimensions.
Most often, a manual hydraulic lift stacker is chosen for equipping small storage rooms in order to quickly and conveniently service bunk racks. This technique is capable of lifting loads to a height of one and a half to three meters, and is also actively used for unloading semitrailers of vehicles. Its carrying capacity varies from 500 to 1500 kilograms.
Also, manual stackers use:
small shops;
enterprises with an insignificant cargo flow;
production workshops.
In general, such equipment is quite capable of replacing more expensive (including maintenance) forklifts.
Benefits of using
Among the advantages that are characteristic of manual hydraulic stackers, it is worth noting:
high carrying capacity;
ease of management;
high indicators of maneuverability, which allows the use of equipment in a limited space of small warehouses;
long service life;
versatility;
reducing the workload on staff.
All this leads to the optimization of warehouse activities, making the processes of receiving, storing and issuing goods fast and safe.
What to look for when choosing
There are a number of factors to consider when selecting a manual hydraulic stacker. These are both the characteristics of the equipment itself and the conditions for its operation.
Important technical properties of the stacker include:
the length of the forks, which determines the possibility of using equipment with pallets of different sizes;
carrying capacity;
maximum lifting height.
In addition, before buying, it is necessary to determine the technological route of the movement of equipment, measure the height and width of the openings through which it will move, identify all the features of the floors in the room, including the presence and magnitude of slopes.
Attention! The lifting capacity of any hand stacker indicated in the technical documentation is nominal. The higher the product is lifted, the less should be the mass of the cargo placed on the pallet. Otherwise, there is a high probability of the pallet falling off the platform (forks).
Another important characteristic of any stacker is the type of wheels used in its construction. Rubber rollers may be the best option. They are virtually silent and have a high level of adhesion to various floors. They are distinguished by their durability and resistance to negative environmental factors, including high humidity.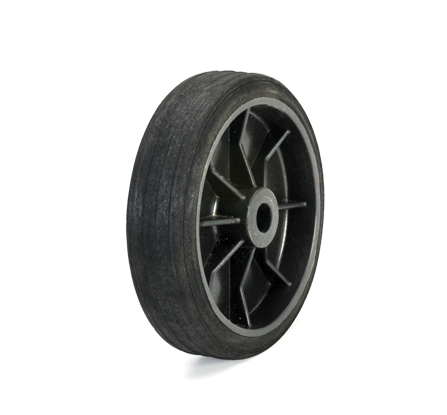 However, when buying a stacker with a lifting capacity of more than 1000 kilograms, it is better to give preference to the model with nylon wheels. Although such rollers create noise during the movement of equipment, they retain their integrity during intensive use and high weight loads.